Got a new smartphone? Don't abandon your old one! Just because it is old doesn't mean that there aren't plenty of uses for it now. Rick Broida & Daniel Ionescu at PCWorld released two articles detailing various uses for your old smartphone once it's been replaced.
Turn your smartphone into a…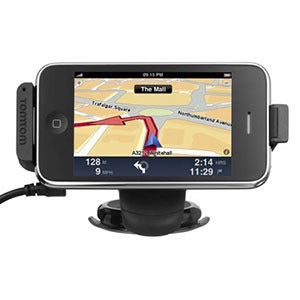 Stand-Alone GPS Navigator: With a GPS app and a windsheild mount you can easily turn your old phone into a new GPS
Remote Control: There are so many apps available on the market that can transform your smartphone into a remote. By downloading one you can turn that old phone thats been sitting in your dresser into a fully functional remote control.
Desk Clock: You can always display your old smartphone as a deskclock with an alarm clock app. Just purchase a dock to keep it standing stylishly and let your old smartphone display the time for you.
MP3 Player: Give your old iPod a break. Chances are you haven't purchased a new one in years anyway. Turn your old smartphone into a full time MP3 Player for at home or in the car.
Image Credit: PC World